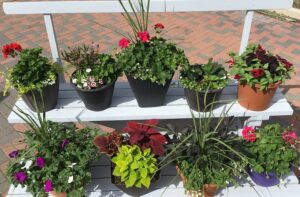 Thank you for visiting the St. Albert Botanic Park Online Shop.
We have added to our variety of perennials, dahlias, lilies, tomatoes and potted containers this year.  Some of these will be online as well as on our patio so be sure to visit the Park to see what we have.
It looks like sunny days ahead so it is time to start gardening!
(If you have pots and have no use for them, recycle them by donating back to us ... we can always use them.)
Donations are always welcomed!
Donations can be made directly here: